Professional Learning that Ensures Equitable Reading Outcomes
For leaders looking to support deeper learning, greater collaboration, and stronger literacy practice with TORSH Talent — an all-in-one configurable professional learning and coaching platform for school districts.
Talk to a TORSH literacy rep
Support High-Quality Practice and Service
That Improves Outcomes for Children
Provide anywhere, anytime coaching, training, and collaboration supported by actionable data with the FERPA compliant and HIPAA secure TORSH Talent platform.
Organizations of all sizes use TORSH Talent's user-friendly, intuitive apps to scale up their professional learning programs and support educators and practitioners as they build their knowledge, skills, and confidence.

Drive Ongoing Growth and Increase
Educator Effectiveness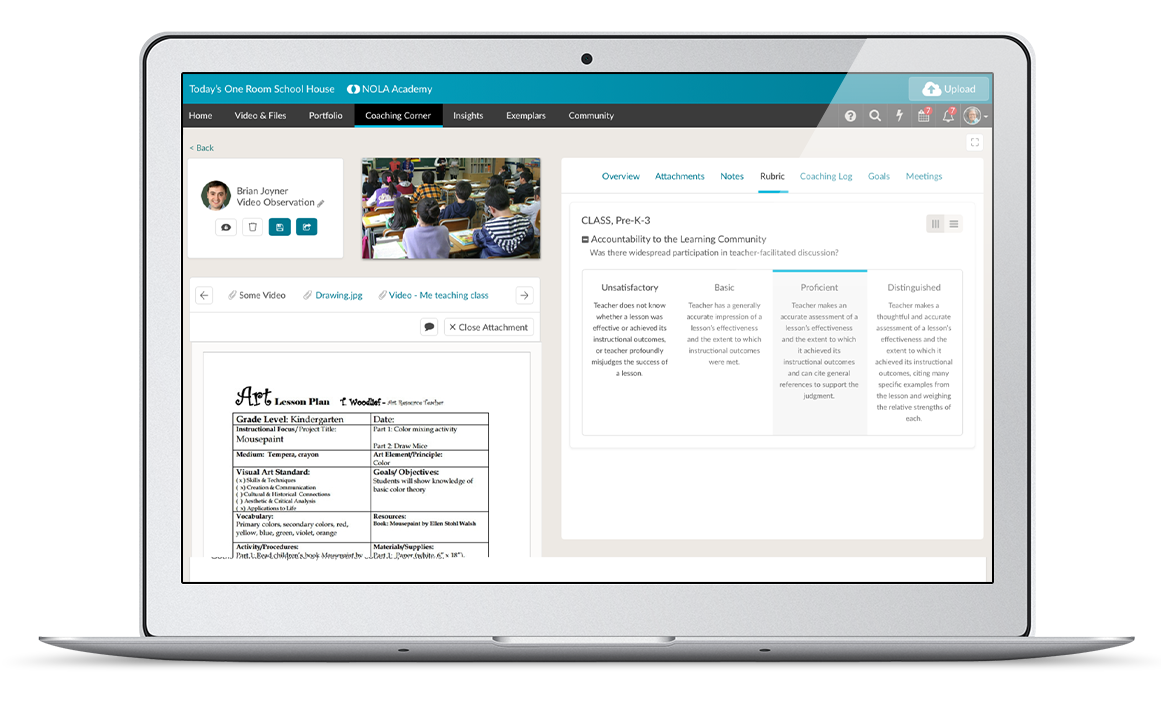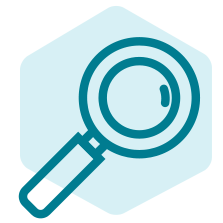 Observe
Simplify remote observation and expand the capacity of coaches by enabling providers to record video of themselves working with children and families and share it to receive targeted, timestamped feedback and recommendations, all within the TORSH Talent platform. Integrated observation forms, frameworks, rubrics, and fidelity checklists ensure consistency among coaches and centralize all materials and activities.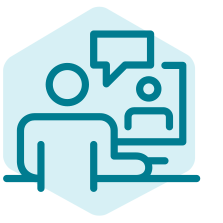 Coach
Automate the pairing of learners with coaches for both just-in-time and ongoing sessions. Conduct synchronous online coaching using built-in video conferencing, or coaches can provide asynchronous feedback along with self-paced learning pathways and courses to support high-quality practice and fidelity of implementation.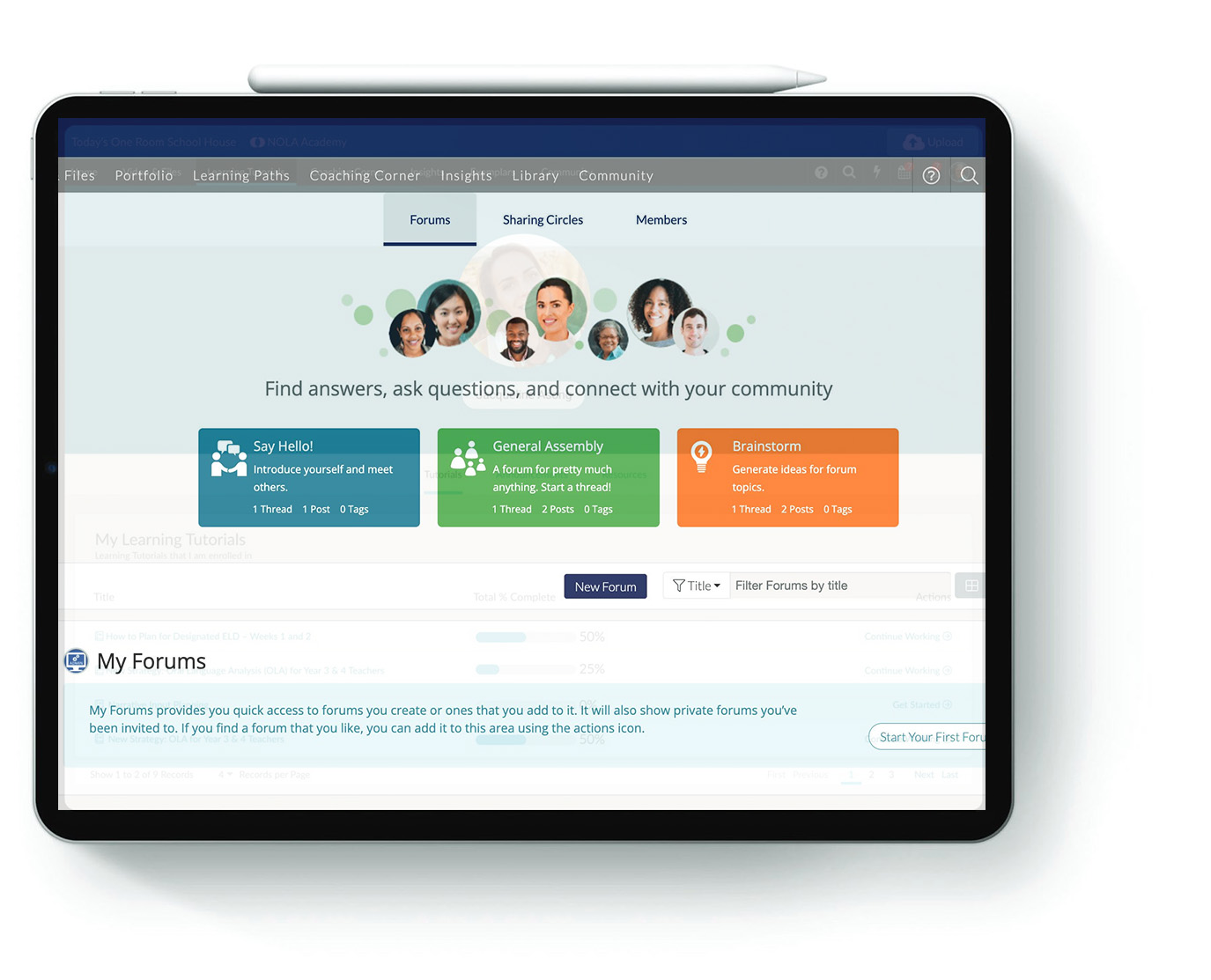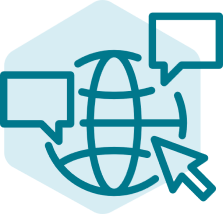 Collaborate
Provide opportunities for educators to offer feedback to their colleagues, share best practices, brainstorm innovative solutions, and work together to achieve goals using TORSH Talent online discussion forums and synchronous video meeting tools. School districts can also build a library of exemplar videos and other resources to improve and standardize practice.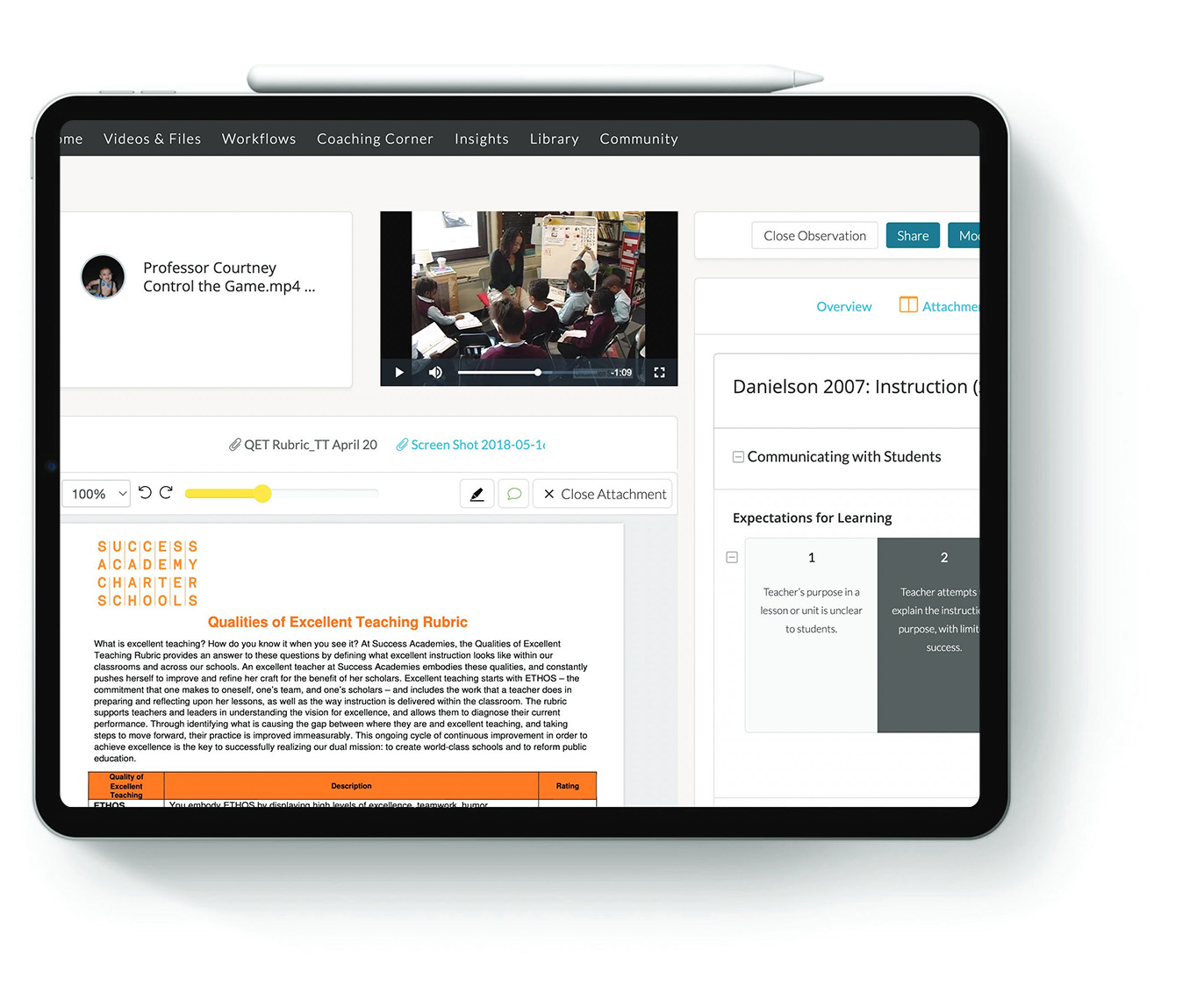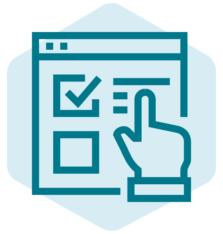 Reflect
Support self-reflection, practice improvement, and fidelity of implementation by providing exemplars, frameworks, rubrics, and checklists so teachers can review their practice videos through a structured, productive lens. Coaches and learners both can set goals, create action steps, and track progress.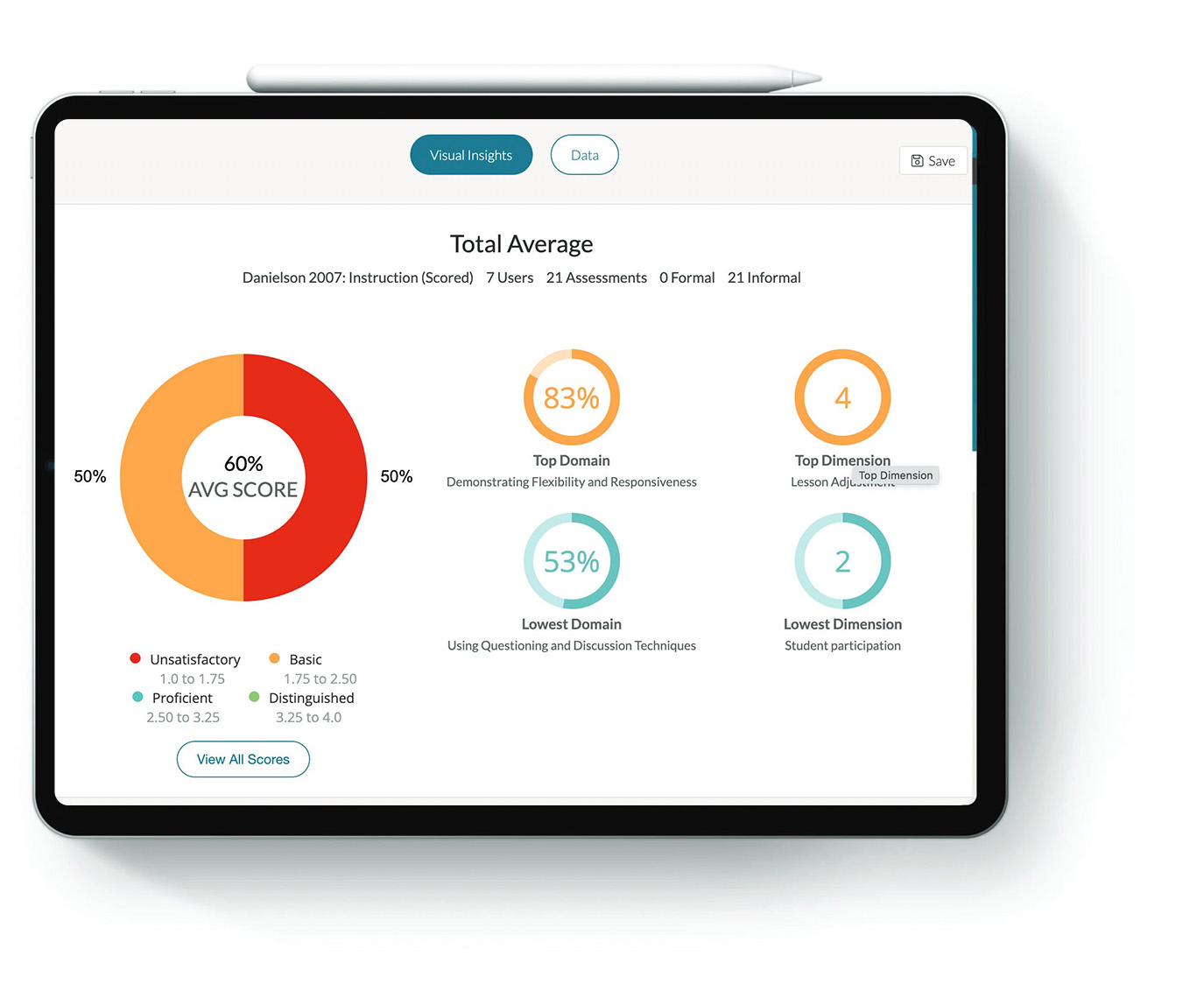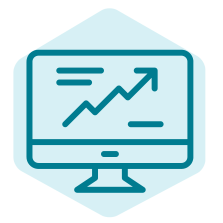 Measure
See the impact of professional learning and coaching on educator growth and literacy practice improvement with TORSH Talent's detailed reports. Real-time monitoring of individual and group engagement with coaches and resources and progress in reaching goals provides school districts with insight into where professional learning can be adjusted and strengthened.
Coordinator of Teacher Effectiveness | Rockdale County Public Schools
"Teachers are gaining more confidence and self-efficacy which, in turn, increases student achievement at Rockdale County Public Schools."
Principal, ACE | Dallas ISD Schools
"Torsh TALENT is an important part of teacher professional development at the ACE schools. With Torsh TALENT, we are able to ensure that the teaching strategies we share with our teachers are actually successfully implemented in the classroom. In addition, teachers are able to self-reflect on practice, receive valuable feedback and easily discuss practice together with their peers."
Senior Director of Leader U | Democracy Prep Public Schools
"TALENT is one of the most effective ways that I've found to coach for new and emerging leaders. The possibilities truly allow me to differentiate my coaching."
Director of Data and Accountability | Fairmont Schools
"The importance of high-quality, ongoing professional development around literacy cannot be overstated. Teachers need to pursue a growing understanding of the Science of Reading, as well as current research-based strategies for effectively addressing literacy needs."
ELA Teacher | ELM School
"As a new middle school teacher, I was shocked by the number of students who entered my classroom unable to decode text."
Associate Professor of Education | Eastern Oregon University
" I think that what it's missing, in terms of professional development for teachers, is that side by side coaching situation where someone is guiding them as they are trying to implement these methods in their classrooms. Because without that ongoing professional development and support, that knowledge may not be helpful for a lot of teachers. So we have to think of this more as a multi component of professional development rather than just dumping knowledge onto teachers, which is great and it's important but it's not the whole picture."
Governor | State of California
"California is making transformational investments to improve student literacy. While other states attack educators and undermine students, California is putting in the work to ensure our children thrive."