Overcome the Coaching Challenges of Today, and Prepare Your Teachers for Tomorrow
Give your teachers access to practice-based coaching through a convenient, secure, and cost-effective all-in-one platform. With myCoach Connect, teachers receive personalized, one-on-one, live coaching sessions from a certified CLASS® coach.
GET MYCOACH CONNECT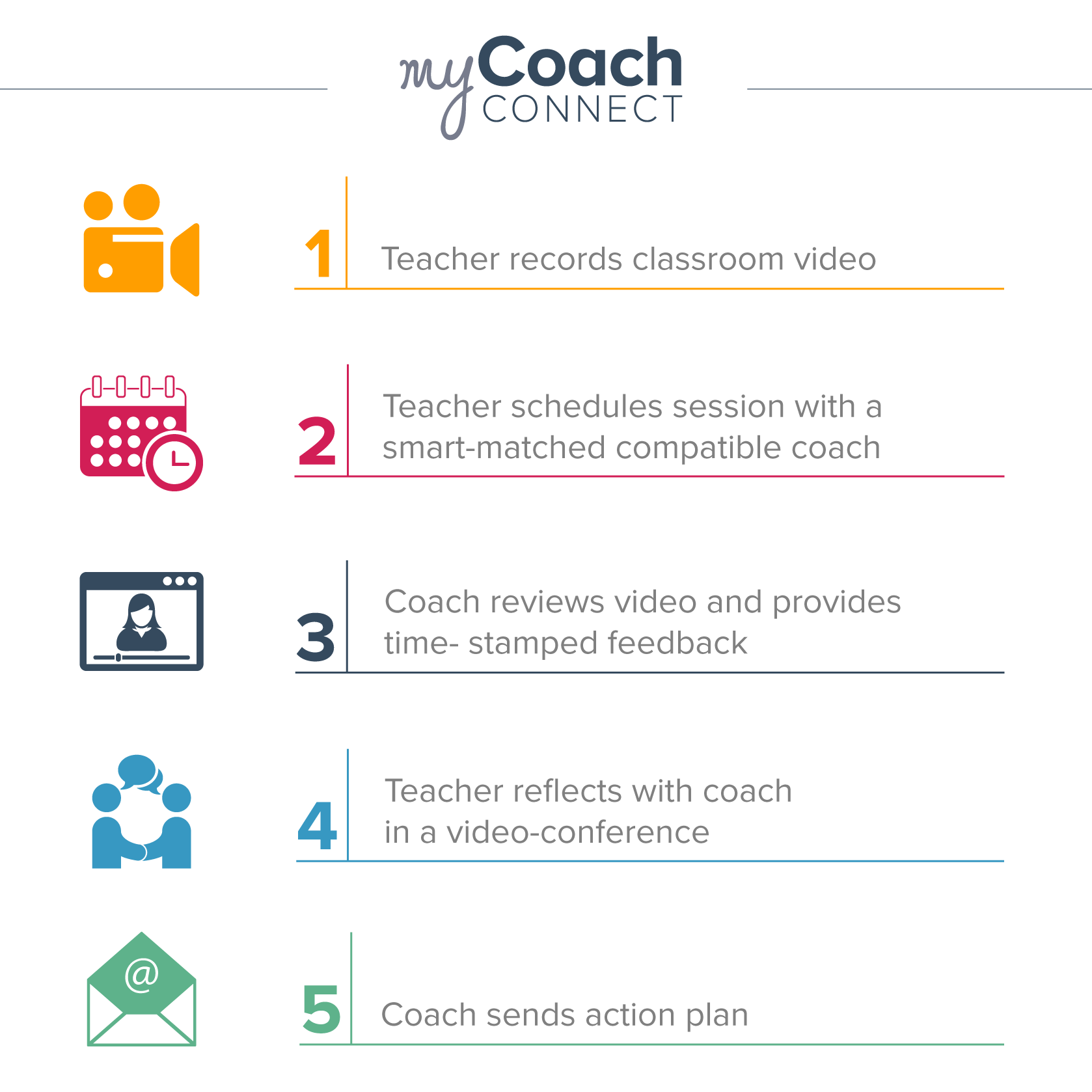 Engage in Effective Coaching Practices
myCoach Connect enables teachers to engage in a practice-based model of coaching and supports them to:
Reflect on their teaching practices through the use of video
Analyze and discuss key moments of their own teaching practice
Receive feedback and immediate takeaways for improvement and growth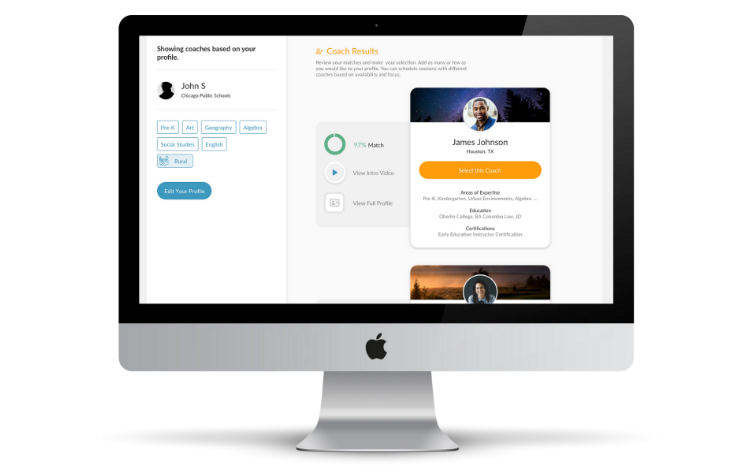 Connect With a Compatible, Certified CLASS® Coach
myCoach Connect brings a certified CLASS® coach to your teachers and allows them to:
Use the smart-match technology to select a compatible coach
Interact with a coach who shares similar experience, background, and values
Schedule time with their chosen coach(es) when it's convenient for them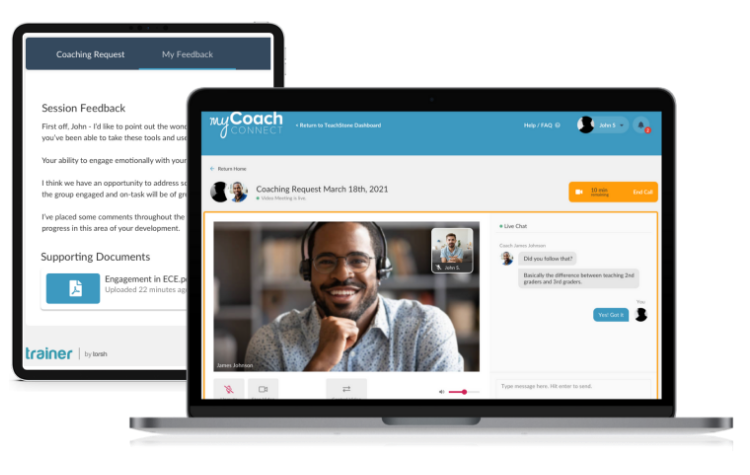 Get Personalized Feedback Quickly and Easily
myCoach Connect's all-in-one platform and mobile app make it easier than ever for teachers to:
Upload a video of their teaching practice
Schedule and engage in a live video-conference with their selected certified CLASS coach
Receive and reference time-stamped feedback and ongoing discussion threads
Maximize the Potential for Every Student
Promoting students' growth is dependent on supporting your teachers to continuously enhance and elevate their own practice. Aligned to the key components of practice-based, myCoach Connect brings a research-based coaching method to life even without a coach on staff.
Build a relationship with a smart-matched expert coach through live video-conferencing
Upload a video of your teaching with requested areas of support
Engage in targeted discussions and reflect on provided time-stamped feedback
Receive an action plan with next steps to strengthening your teaching practice
Get Started with myCoach Connect
Contact us today to bring accessible practice-based coaching to your program.