We started with a simple question:
How can technology improve teacher professional development?
Our Mission
Our mission is to drive significant gains in student success by improving instructional effectiveness. We do this by harnessing the power of video, actionable data and expert coaching to promote high quality growth opportunities for educators, accessible at anytime and from anywhere.
Our founders, employees, and advisors are a group of educators and technologists who are passionate about education and the hope it holds for changing the world. We're also huge believers in technology and its power to truly improve educational outcomes. Join us on our journey as we develop technology enabled solutions that help bring our education system into the 21st century.
Our Team
Courtney Williams
CEO
Courtney is a seasoned executive with a passion for education reform. As an immigrant, he is intimately familiar with how a good education can change the trajectory of an individual's life. Courtney founded Torsh after more than 15 years of experience in the technology industry where he held senior executive roles at companies like AOL,Time Warner and Interactive One...
David Sykora
Director of Engineering
David is Torsh's Director of Engineering and Lead Software Engineer. He is an enthusiastic electrical and software engineer, and spent two years teaching in Africa with the Peace Corps before joining...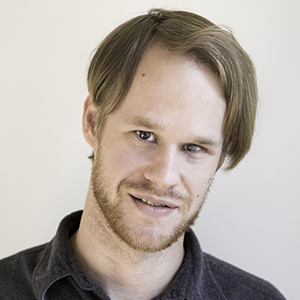 Daniel DeKerlegand
Software Developer
Daniel DeKerlegand is Torsh's software development intern. He is currently a post-baccalaureate student at the University of New Orleans and has experience in full-stack development...
Lynn Bagwan
Director of Special Projects
Lynn serves as Director of Special Projects. After graduating from Fairfield University (BA in English) and Fordham University (MA in English Language and Literature), Lynn began her career at Young & Rubicam...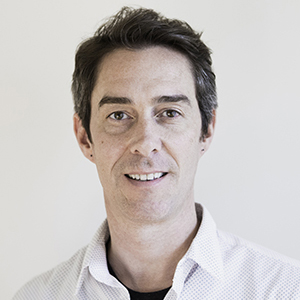 Shaun Herron
Lead UX and UI Designer
Shaun Herron is Torsh's Lead UX and UI Designer. Before arriving in NOLA, he worked in Seattle's software industry as a Director of Digital Experiences at such brands as Google, Microsoft...
Kevin Pié
Junior Software Developer
Kevin Pié is a junior software developer at Torsh. Working with nonprofits sparked his passion for harnessing his knowledge and skills into positive change in the world around him...
Rachael Montz
Manager, Finance, Human Resources
Rachael Montz serves as Torsh's Manager of Finance and Sales Support. Before joining Torsh, Rachael was a recruiter and sales representative for Southwestern Advantage...
Denice Mitchell
Manager, Business Development
Denice Mitchell is a Business Development Manager at Torsh. Denice brings a decade of experience as a non-profit leader and educator into the edtech space...
Elise Zavadak
Director, Account Services
Elise Zavadak is the Manager of Account Services at Torsh. Originally from Pittsburgh, Pennsylvania, Elise moved to New Orleans as a 2013 Teach for America Corps Member.