When it comes to go-to resources relating to the COVID-19 crisis, Johns Hopkins University has been leading the way since the early days of the pandemic. JHU's leadership has been most visible through the launch of the COVID-19 Dashboard, which culls data from major health organizations such as the World Health Organization (WHO), U.S. Center for Disease Control (CDC), China CDC, European Centre for Diseases Control (ECDC), and others; with estimates of over 1.2 billion site interactions per day.
The Johns Hopkins School of Education is now leading the way when it comes to providing families, educators, and administrators with educational resources through the launch of their COVID-19 Education Resources site.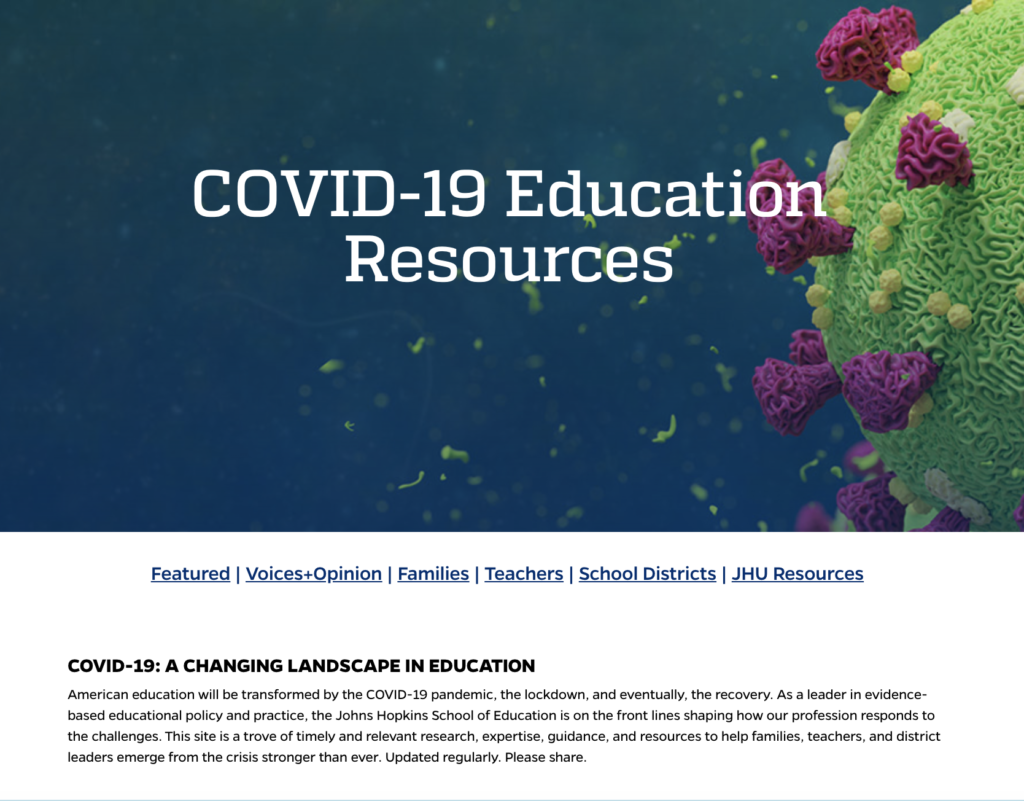 The COVID-19 Education Resources site launched its commitment to providing updated resources to all involved in education during this pandemic with the following statement:
American education will be transformed by the COVID-19 pandemic, the lockdown, and eventually, the recovery. As a leader in evidence-based educational policy and practice, the Johns Hopkins School of Education is on the front lines shaping how our profession responds to the challenges. This site is a trove of timely and relevant research, expertise, guidance, and resources to help families, teachers, and district leaders emerge from the crisis stronger than ever. Updated regularly. Please share.
Johns Hopkins School of Education (SOE) is no stranger to the Torsh family. In 2016, SOE was featured in a client spotlight article highlighting their early experience with TORSH Talent, ultimately leading to the expansion of the program's use for a range of degree and certificate programs at the University. The university's experience is also featured on our Higher Education solutions page.
---
Click Here to view other COVID-19 resources
---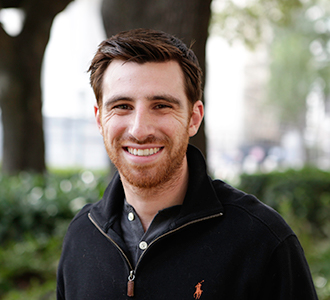 Andy Webber serves as the Business Development Manager focusing on our Higher Education clients at Torsh. Andy, a former teacher, holds a B.A. in International Relations from the University of Texas and an M.S. of Education from Johns Hopkins University (where he first used TORSH as an educator). Andy is excited to combine his experience as an educator and as a TORSH user to deliver individually tailored packages that meet the needs of Higher Education clients' to improve educational outcomes for all students.