Give your early intervention staff TORSH Talent and elevate their professional learning with evidence-based theories of practice in a convenient and secure online platform
Provide the tools Early Intervention providers need to grow with TORSH Talent.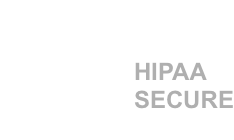 Request Demo
Florida State University - Communication and Early Childhood Research
TORSH Talent supports the Florida State University – Communication and Early Childhood Research and Practice (CEC-RAP) Center's ability to provide distance mentoring to collaborating state agencies through the use of virtual coaching feedback sessions. With TORSH Talent, they can have early intervention providers in other states upload, watch, comment, and conduct self-assessments of their videos, all in one convenient place. TORSH Talent's Exemplar Library module allows coaches to share recommended practices with a wide range of participants who are then able to share the recommended practices within their own agency's professional learning environments. A key objective of Florida State University's distance mentoring project is to help states build their internal capacity to deliver high-quality professional learning to EI providers directly. TORSH Talent not only helps Florida State University achieve this goal, but it is also a tool that states can utilize to deliver their professional learning resources after Florida State University's support ends.
"Our work at the CEC-RAP Center is to coach early intervention (EI) providers on how to embed Family Guided Routines Based Intervention (FGRBI) into their home visiting practices. TORSH Talent allows us to provide feedback to EIs across the country and coach them to fidelity on how to implement the FGRBI coaching approach with the children and families they serve. TORSH Talent allows us to watch and comment on uploaded videos and also measure provider progress using the Insights feature. Using the Exemplar Library, we can share video examples as a teaching tool for providers to expand their knowledge. While it is common for new technology to be intimidating, our providers have reported back how user-friendly this platform is."
Download Case Study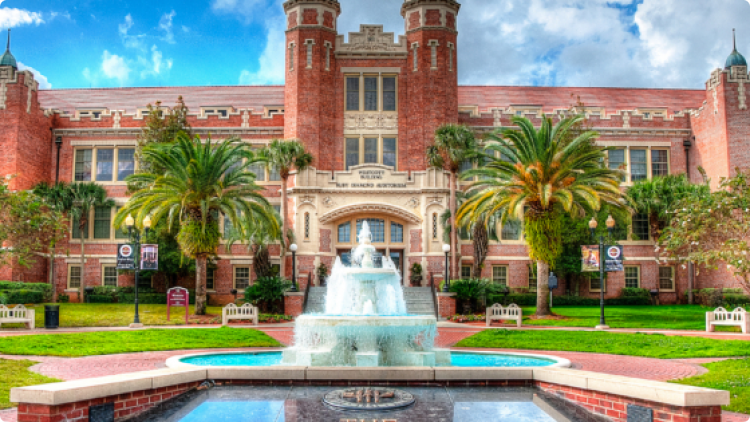 Florida Department of Health - Early Steps Program
The Florida Department of Health Early Steps program works in partnership with the Anita Zucker Center for Excellence in Early Childhood Studies at the University of Florida to support the professional learning of its providers and caregivers. With the help of TORSH Talent HIPAA Secure, they capture video-based observations and provide coaching to practitioners in connection with home visits. The platform allows coaches to provide evidence-based feedback on using the most current social/emotional practices and various early intervention frameworks. The work of the Early Steps program, combined with the secure, convenient, and efficient tools that comprise TORSH Talent, delivers new benchmarks for professional learning to be used throughout the state.
Take Your Team To The Next Level
Florida Embedded Practices and Intervention With Caregivers Early Steps Professional Development Leadership Team
"The TORSH Talent coaching platform has allowed us to extend our reach for providing job-embedded, evidence-based professional development to early intervention providers across Florida. Our coaches are able to observe providers supporting families in everyday contexts and provide timely feedback using a variety of delivery formats that have benefited providers, families, and children."
Florida State University Autism Institute
The Florida State University Autism Institute uses TORSH Talent as part of the First Words Project, which identifies early red flags of communication delays and autism spectrum disorder in children 9 to 18 months of age. They use TORSH Talent to provide an easy way for parents to video their child in the home and submit the video to the Institute. The Institute then views these videos on TORSH Talent's HIPAA secure platform to help with adequately diagnosing children with autism.
Learn More
Amy M. Wetherby, Ph.D.
Distinguished Research Professor and Director, Florida State University Autism Institute
"Before TORSH Talent, our impact was limited to Florida families or those with the means to travel to our center. With TORSH Talent, we're able to offer services to any family anywhere. Our diagnosticians are now conducting virtual home observations of children with early signs of autism. Our interventionists remotely coach parents on evidence-based strategies they can use to support their child's learning in everyday activities. One of the most exciting opportunities TORSH Talent has afforded us is the ability to train interventionists from around the world on our parent-implemented Early Social Interaction model. TORSH Talent  removes barriers to our goal of making early detection and early intervention viable for all families regardless of location or socioeconomic status."
University of Louisville Coaching in Early Intervention Training and Mentorship Program (CEITMP)
Kentucky's Coaching in Early Intervention Training and Mentorship Program (CEITMP) supports Early Intervention providers across the state by building their skills coaching families in methods that help their children develop and learn. A key component of the program is ongoing mentorship and feedback on current best practices with providers. The TORSH Talent platform has afforded their EI Specialty Coaches the opportunity to efficiently provide peer reviews of video-taped early intervention sessions while also allowing providers the ability to reflect on their own performances. Time-stamped comments and rubric tags put the spotlight on practice strengths and opportunities for growth.
Scott Tomchek, PhD, OTR/L, FAOTA
Program Director, University of Louisville
"The HIPAA/FERPA compliant TORSH Talent platform allows our providers to receive evidence-based professional development in a non-intrusive, cost-effective manner when compared to conducting onsite observations of visits in real-time."