Deliver Professional Development Offerings Online with Ease
Quality professional development is more than webinars and online workshops. Educators need real engagement and instruction now more than ever.
Is Your Program Ready to Go Truly Virtual?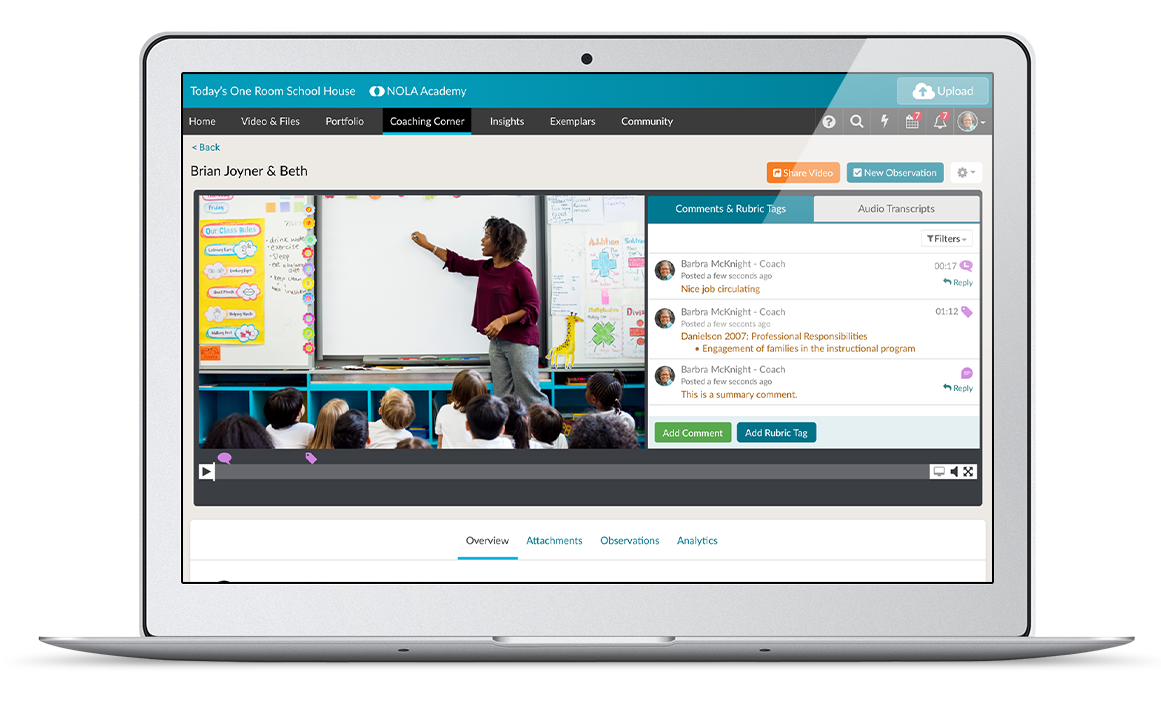 Oversee & Improve
Quality of Instruction
Allow your team of PD coaches and instructors to support, oversee, and manage the quality of instruction in one convenient place – even when instruction is delivered in a remote or hybrid setting.
Administrators logon to the platform to review instruction and provide feedback quickly and easily. Observers may even provide informal feedback to teachers by tagging moments in the lesson with pre-designated comments.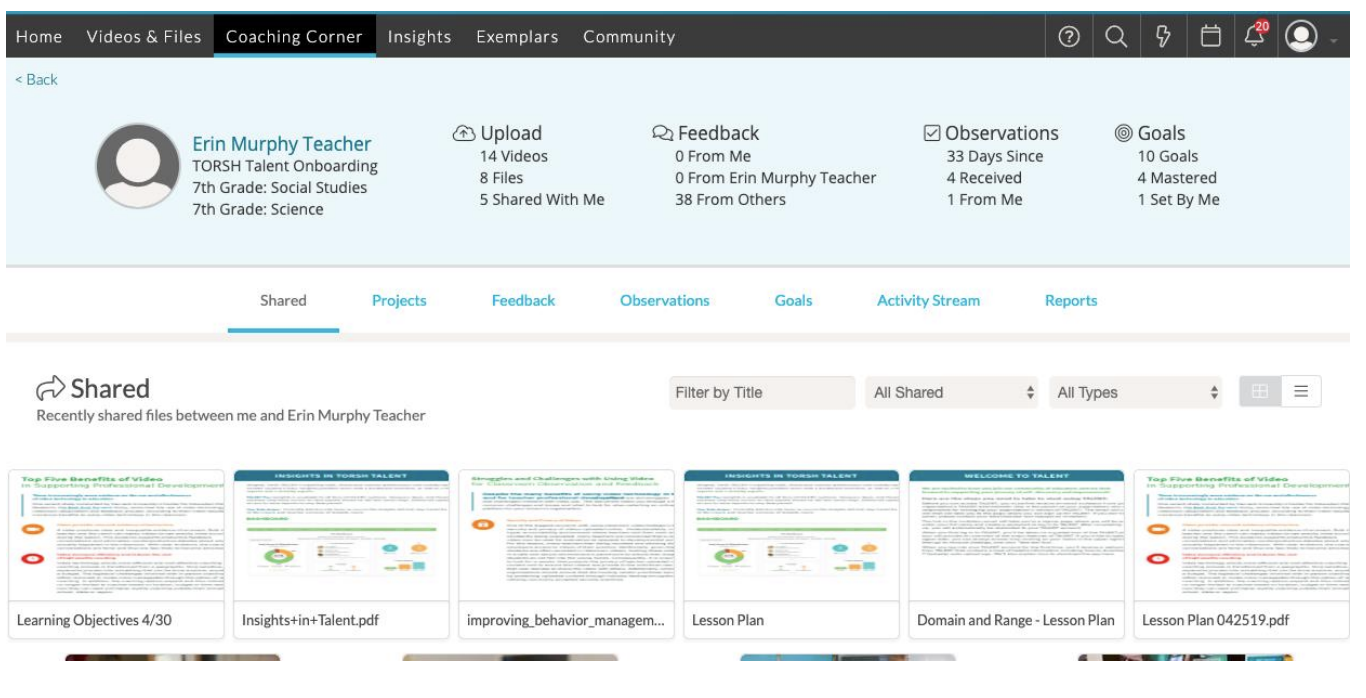 View everything about a specific user all in one place. The user's page allows you to see artifacts shared between you and that user, projects with the user, and feedback that they have received and/or given. The page also tracks observations that have been completed or are pending, goals that have been created for that user, activity in the system, and you can access reports for that user.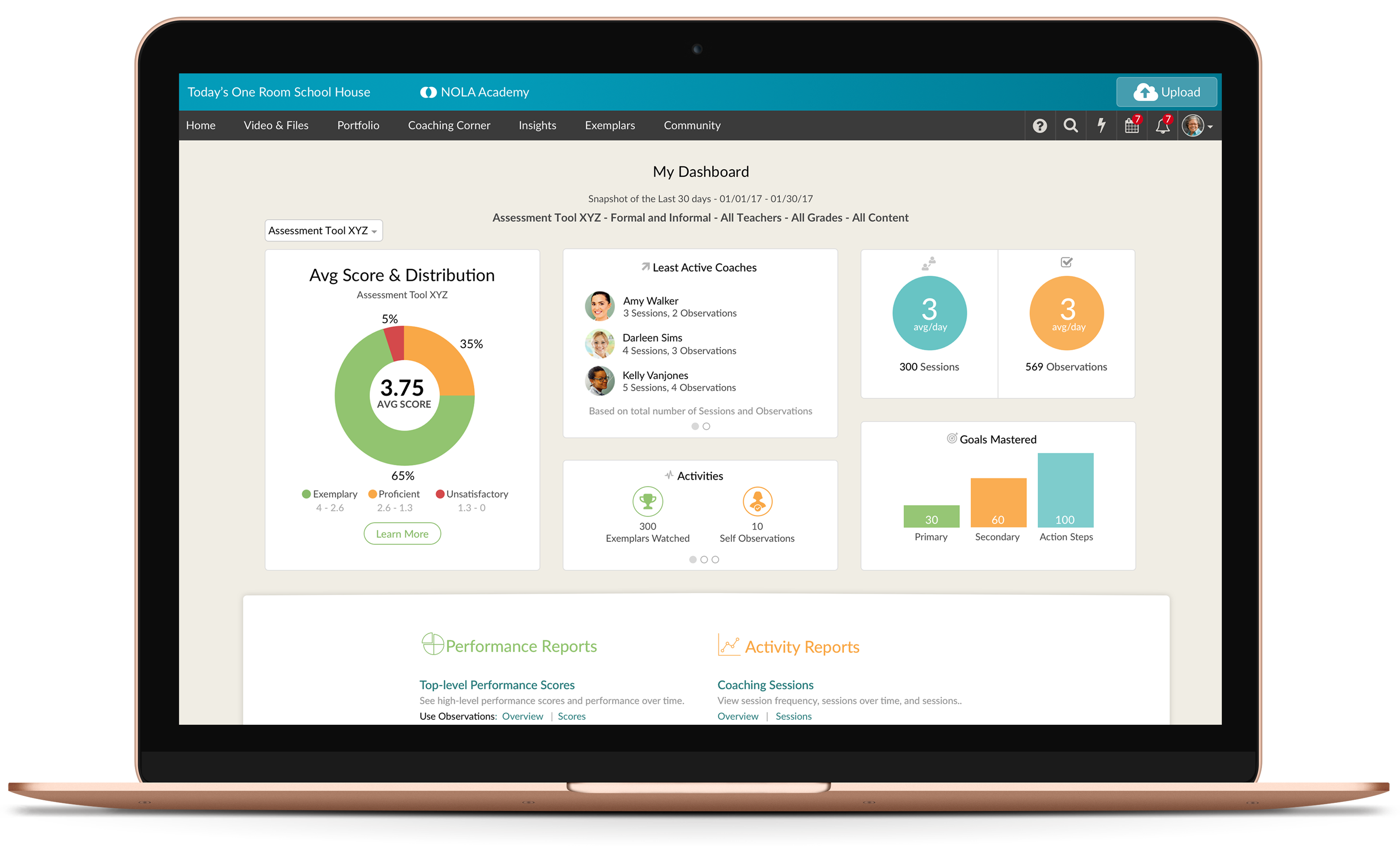 Access both raw and visual data to effectively monitor and track teacher progress over time. For each teacher, set primary and secondary goals, as well as tag goals to competencies, then use the Insights function for reports. Beyond individual progress, you can also view performance and activity metrics across all of your teachers.
Ready to Take Your Offerings Virtual?
Take your existing professional development offerings to the next level by incorporating a flexible platform that offers interactions, insights, data, and more.
Get in touch to discuss how to expand your PD offerings online