It Takes More Than Technology to Support & Develop Great Teachers
K-12 Schools & Districts across the U.S. are getting more out of the technology used to educate while enhancing their professional development efforts
Is your school or district ready to thrive?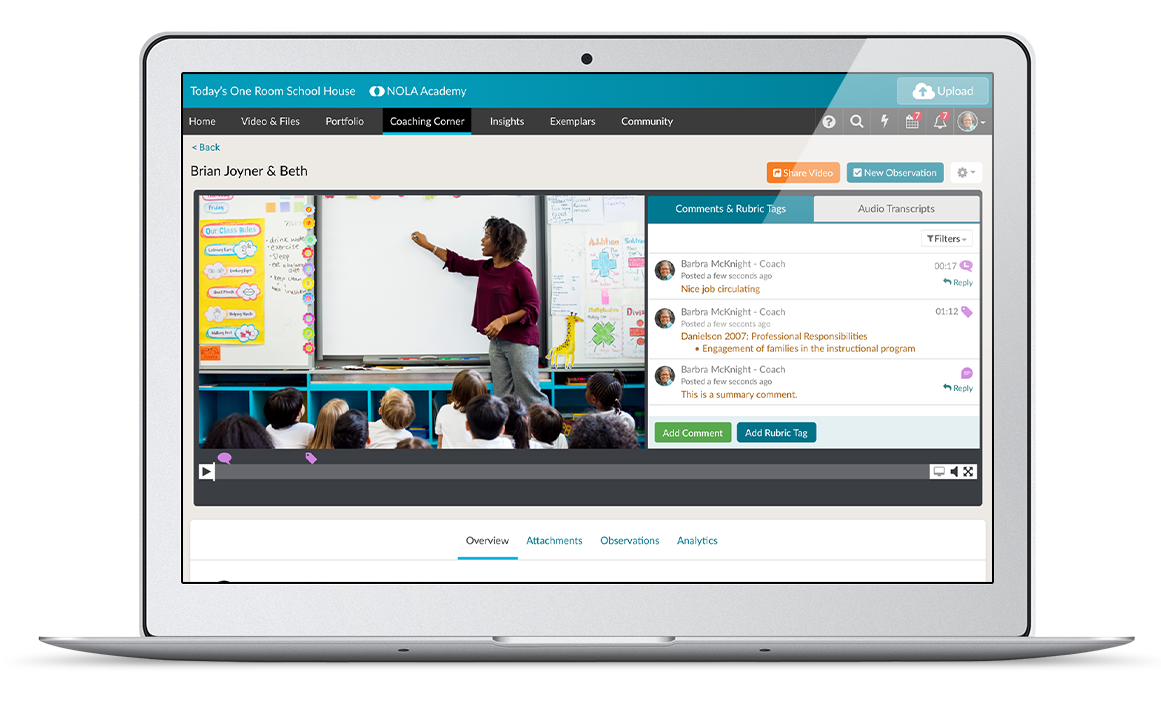 Enhance The Use of Video While Helping Teachers Grow Through Feedback
No matter where instruction takes place: virtually observe and assess instruction while providing feedback and coaching that builds capacity within your school or district.
Provide your educators, coaches, and mentors with an exceptional framework for collaborating, performing observations, and delivering evidence-based feedback.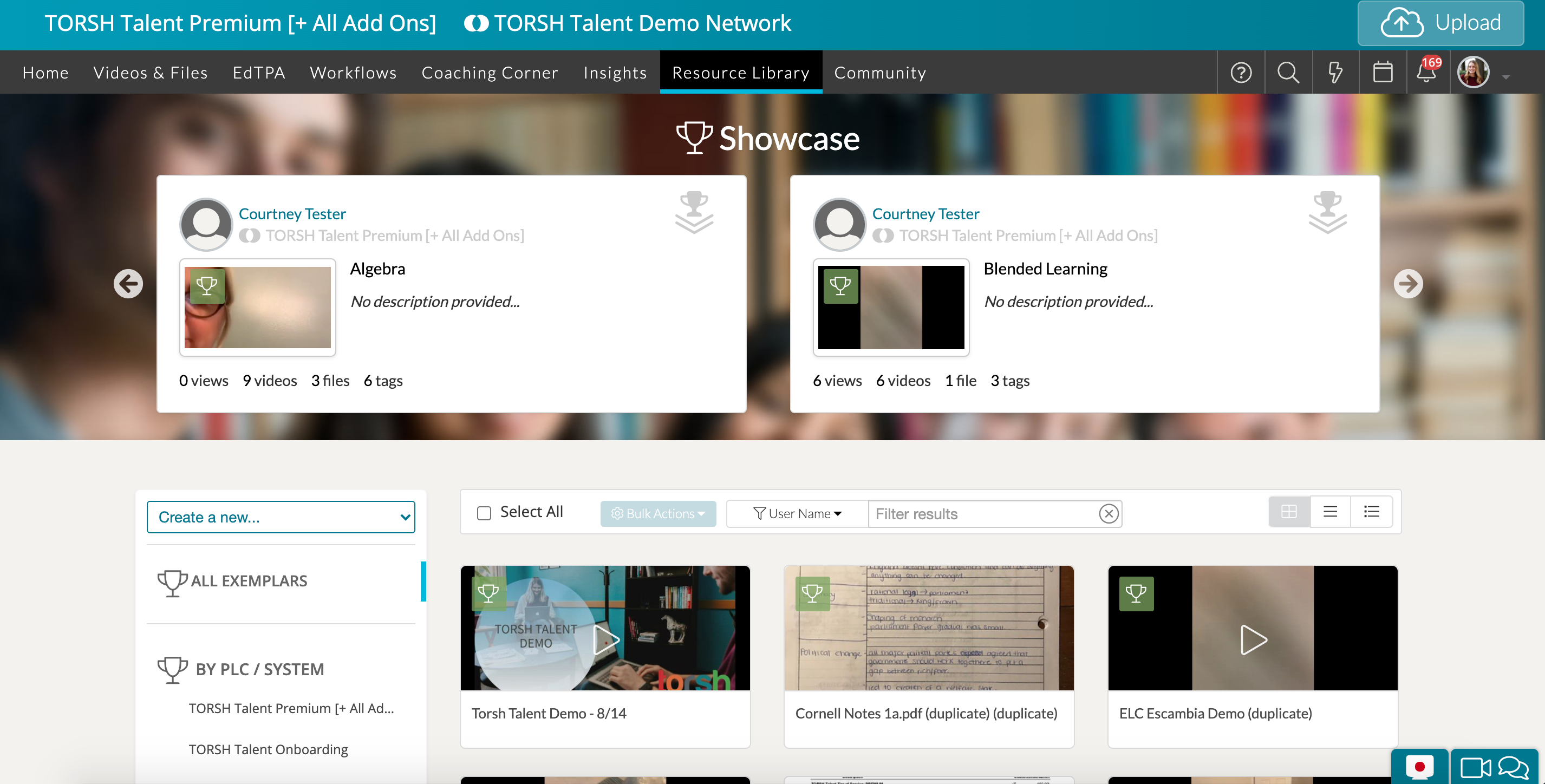 Identify & Promote "Great Practice"
Compile a library of videos, audio, documents, or presentations that are unique to your organization to create an Exemplar Library. Capture and share benchmarks for excellence with your personnel. Group them any way you wish and control who has access to them and when.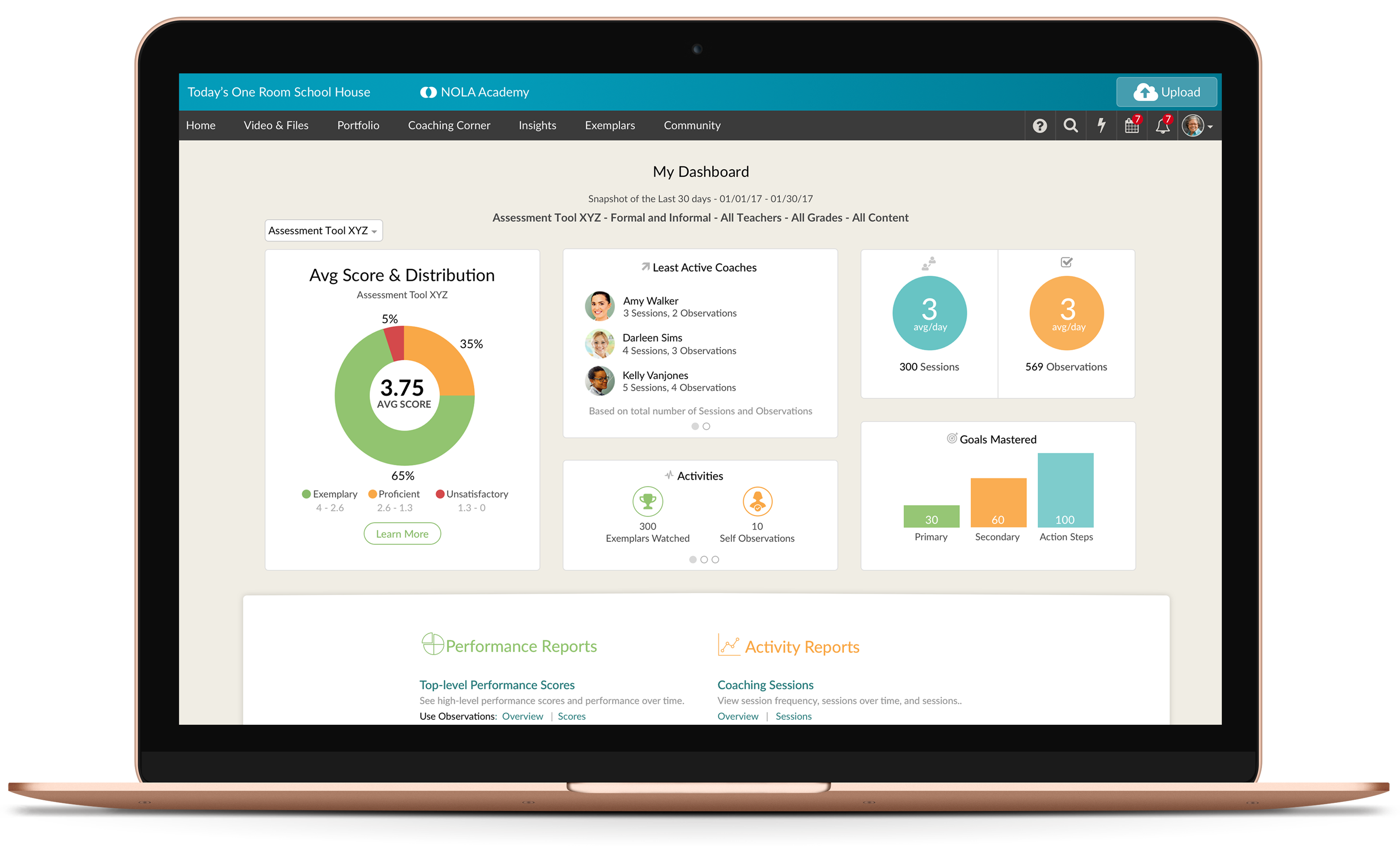 Easily track data to gauge performance and efficiently evaluate information collected directly from every user's account. Automatically capture and catalog all interactions that are generated by users. Built-in reports allow administrators to track data at the user level, school level, and district/network level.
Is Your District or School Ready to Thrive?
If you are struggling to find the time to empower educators, measure PD effectiveness & measure then promote "great practice"; you've come to the right place.
Tell us who you are and we'll share insights from districts and schools from across the country on how they are doing it all.