CALIFORNIA LITERACY WEBINAR SERIES
Join The Literacy Architects and TORSH for an exclusive webinar series designed specifically for school leaders in California. This series is dedicated to provide background on the science of reading and present actionable strategies to prepare educators for the upcoming school year and beyond. By attending this exclusive webinar series you will have the opportunity to gain a deep understanding of the importance of incorporating science of reading and evidence-based literacy instruction in your district. You will be equipped with practical, actionable strategies to better train educators and make lasting changes in your literacy curriculum.

Webinar 1: Unlocking the Power of the Reading Brain

Our first webinar will focus on Unlocking the Power of the Reading Brain, featuring a deep dive into the parts of the brain that contribute to reading. We will explore the fascinating topics of how learners process written language, how to lessen the cognitive load of students to improve word recognition and reading comprehension, and what this means for K–12 literacy instruction.
Webinar 2: Incorporating Science of Reading Into Your Literacy Program
The second webinar in the series will delve into Incorporating the Science of Reading Into Your Literacy Program. This webcast will provide attendees with tangible adjustments that can be made to the classroom environment and the literacy block to align more with evidence-based practices. Examples include a discussion of running records vs. CBMs, word walls vs. sound walls, and leveled readers vs. decodable texts.
Who Should Attend
This series is built especially for school leaders in California that hold positions as Assistant Superintendents, Directors of Instruction, Curriculum Directors, Teaching & Learning Directors, Leadership and Professional Development Directors, Program Directors and similar roles.
About Our Speakers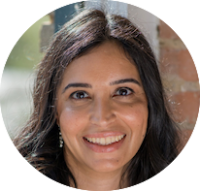 Seema Tejura is the Founder & Managing Director of The Literacy Architects. She has over twelve years of experience leading students, teachers, and leaders towards literacy success, influencing over 150,000 students in 350+ schools. Seema has held various positions in urban school districts, including reading specialist, literacy coach, reading/language arts director, and chief academic officer.
Seema has rolled out the Common Core State Standards to elementary schools in the District of Columbia, changed mindsets in Dallas by showing teachers the power of students citing evidence from the text to support their answers, made the case for writing instruction at every grade level, and raised student achievement through teacher use of close reading modules and text sets. She has structured the inaugural year for two instructional coaching programs and has implemented countless district-wide initiatives. Seema has experience leading literacy programs for general education, ESL, and special education students.
Seema holds master's degrees in reading and education leadership and is also a certified reading specialist, Wilson® Dyslexia Practitioner, and Certified Academic Language Practitioner (CALP).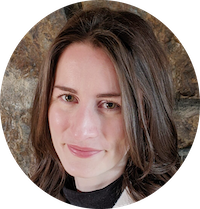 Caitlin Deckard is a Science of Reading Specialist at The Literacy Architects. She is a graduate of the University of Texas at Austin and Vanderbilt University. Caitlin has held various positions in rural and urban school districts, including elementary classroom teacher, literacy interventionist, gifted and talented teacher, RTI coordinator, strategic planning board member, and Title Services program coordinator.
Caitlin prioritizes evidence-based best practices within the MTSS framework, while making research both accessible and approachable to educators. Her belief that literacy is a civil right and a prerequisite for survival and success within our society influences her work designing professional development and social media content for The Literacy Architects.
When not working, you can find Caitlin curled up with a book and a dog, experimenting with new recipes in the kitchen, or enjoying the majesty of the San Juan mountains.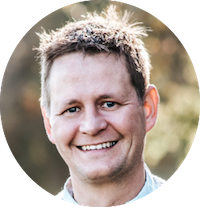 Austin Dolan is a lifelong learner that has a strong passion for education in pursuit of success for all. He serves as Director of Alliances and Partnerships supporting the ongoing work of each of our customers and brings 15+ years of education experience to the role. Prior to joining the TORSH team, Austin worked with school systems across North America and internationally providing solutions that support professional growth, autonomy, systemic change, and curriculum. As both a professional and parent of two young learners, he strives each day to bring the resources needed to each customer that help them be better and more successful everyday.
 Learn About Our Literacy Offering
Register now for one or both of these invaluable live events, which supports educational leaders like you in creating literacy success across student population in California. To learn more about our literacy offerings, click here.


window.lintrk('track', { conversion_id: 11879916 });