Within schools, districts, and charter management organizations, designing a successful development program for educators requires thoughtful leadership and a multifaceted approach. A transformational leadership style in education creates a shared sense of purpose, inspiring and motivating all stakeholders to strive for excellence, reach their full potential, and pursue aspirational goals—key among them student well-being, achievement, and growth.


It is important to note, however, that effective leaders don't just seek to impose their own goals on others within the team. Rather, given any example of a transformational leader, we find that they work in conjunction with the entire staff to develop goals and best practices, which may vary depending on individual needs. They also establish the conditions that allow others to be effective and thrive. Just as successful teachers create classroom environments that allow all students to flourish, great leaders empower all educators with the tools, training, and direction they will need for achievement. 
What is transformational leadership in education? "Transformational leadership in schools is about empowering teachers to take ownership of their own professional development, and providing them with the support and resources they need to succeed." (School Leadership that Works: From Research to Results)
Keep reading as we discuss four steps you can take to develop an effective style of strategic leadership in schools—one that fosters growth and transformation at every level of the education community.
4 Steps Towards Growth and Transformation in Your District
1. Set a Clear Vision for Educator Development and Communicate It.
Begin by defining your vision for the team, articulating your goals and objectives, and how they align with the larger mission of the educational organization. Communicate this vision clearly and consistently to your team, and share evidence of best practices in instruction that are informing your vision. Be ambitious and dream big. According to What we know about successful school leadership, a report from Johns Hopkins University, case studies of exceptional schools reveal that their leaders "influence learning primarily by galvanizing effort around ambitious goals and by establishing conditions that support teachers and help students succeed." This report from the National Center for Urban School Transformation includes examples of transformational leadership and features high-performing leaders who believed in themselves, their teams, and their students.
2. Identify the Needs of Your Team.
Conduct a needs assessment to understand the current strengths and weaknesses of your team. This may involve surveys, focus groups, or interviews. Great leaders are great listeners: Informal conversations with colleagues and teachers can also shed light on roadblocks that may be hampering your team's development, such as interpersonal issues or lack of access to resources or technology. This will also help you to identify specific areas where additional professional development and coaching are needed.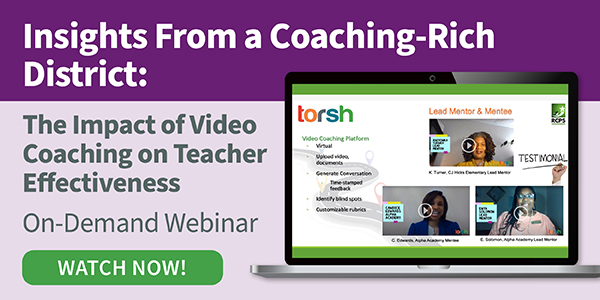 3. Offer a Range of Professional Development Opportunities That Focus on Building Skills, Knowledge, and Competencies.
This could include workshops, seminars, online courses, and conferences. Ensure that the content is relevant, engaging, and aligned with your school or organization's goals. Continue to foster a community of learners in which educators can share ideas, collaborate, and learn from one another. This could involve creating a professional learning community, providing opportunities for peer observation and feedback, and encouraging educators to participate in online discussion forums.
4. Incorporate Individual And/or Group Coaching for Educators.
How Coaching Can Empower Educators to Improve Their Skills
Transformational school leaders can support their teams by providing proven resources, such as professional development coaching, to help them set and meet their goals. Here are some ways in which coaching can help educators improve their skills and achieve greater heights:
Goal Setting:

A coach can help educators set specific, measurable, achievable, relevant, and time-bound (SMART) goals that align with their professional development needs and the organization's objectives.




Reflection

:

Coaches can help educators reflect on their teaching practices by asking powerful questions, observing classroom practices, and providing constructive feedback.




Professional Development:

Coaches can recommend professional development opportunities that are relevant to the educators' needs and interests, and support them in implementing new knowledge and skills in the classroom.




Collaboration:

Coaches can encourage educators to collaborate with other teachers and professionals, share best practices, and work together to solve problems.




Continuous Learning:

Coaches can help educators establish a growth mindset and a desire to continuously improve their teaching practices.




Feedback and Accountability:

Coaches can provide regular feedback on progress toward goals, and help educators be accountable for their professional growth.
Remember that truly transformational leadership requires a commitment to ongoing growth and development, both for yourself and for your team. Communication, collaboration, and trust are essential. "Transformational leadership involves the creation of a vision that is shared by all members of the school community, and the development of strategies to achieve that vision through collaboration, trust, and open communication." (Bass & Riggio, 2006)
How TORSH Talent Can Support Your Team's Professional Development Goals
TORSH Talent supports all professional learning, coaching, and collaboration activities in one FERPA-compliant platform, with tools such as time-stamped video feedback, discussion forums, goal tracking, and more. Explore how to amplify your professional learning program with TORSH Talent.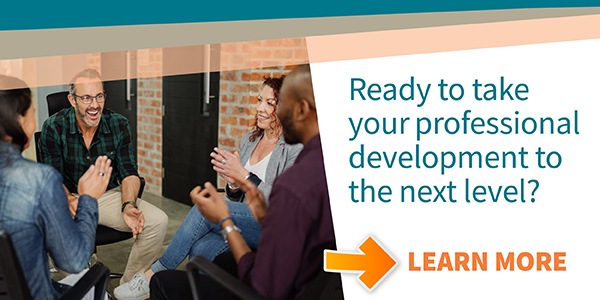 Learn More